Golf is a very interesting and challenging sport. There are around millions of golfer from many backgrounds as well as skill levels: from amateur to professional.
If you just take a liking in golf recently and decide to play it, you definitely need to prepare yourself a golf kit. You may ask yourself what the best golf equipment is that is suitable for you, which needs to be cost efficient and suitable for your level. You also research about golf clubs reviews and even specific products like golf gps reviews for more information. In order to ensure you could choose the best equipment for you, there are a few things you need to keep in mind.
Here Are a Few Things You Need to Consider When Buying Golf Equipment:
1. Do your homework
First, you need to know about best rated equipment in the market. Read some more about reviews of products on magazines, forums. Ask your friends who have been playing golf for a long time for their experience. If possible, ask them to lend you some equipment such as clubs so you can try if they suit you. You can also ask for professional advice at a golf course or a golf shop. Do your homework carefully before you go shopping. Always try your new equipment before you pay. Some sporting stores and pro shops can help you hit some shots on the driving ranges.
2. Make a list
Prepare a list of the most essential items that you need to buy before going shopping. This could help you from overspending and buying what you do not need at all. The best and most completed set of golf clubs you need to consider is irons, driver, fairways, hybrids, putter, bad and head covers. However, for beginner, you could choose not to purchase the driver, two three and four iron because they are particularly hard and without them, you can still do your swing. A simple tip on making a list is that the lower level you are, the fewer things you need.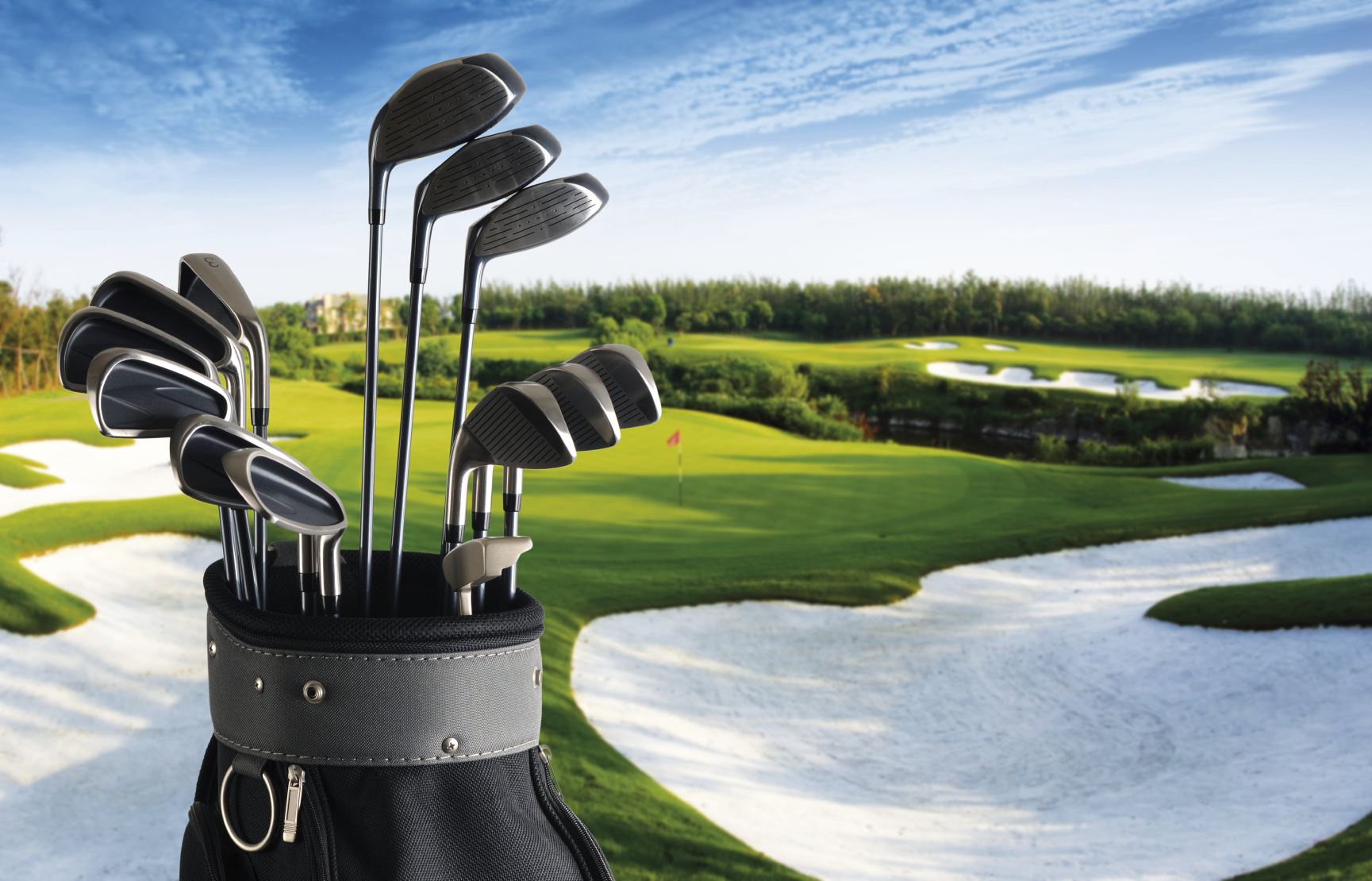 Other items which you should purchase include golf balls, trolley, gloves and comfortable clothes.
3. Pay attention to different features of a products
If you are going to buy golf shafts, remember to check both the material and the shaft flex. Shaft material often comes in types of steel and graphite-the latter is lighter and more suitable for women and older golfer. Shaft flex is how much the shafts could bend when you swing. If you look for stiff shafts, you need to check this feature as well.
Checking all features available applies to choosing other equipment as well, for example with golf ball-you need to check the material and weight; for clubs you need to choose between steel and graphite material… Remember that at the beginning level, you may want to buy equipment which is lighter for your comfort and ease of use.
4. Set your budget
Golf is definitely not a common sport for everyone. It is very expensive. Therefore, golf equipment is also expensive. However, the price range is also quite wide. Based on your need and your dedication-do you play it for fun? Or do you want to take it to higher level? – you can set your own target. If you are a beginner, it is best to go for inexpensive kit first and fill up expensive item later if you like to prevent losing out a huge amount of money if you decide golf is not for you later on.
Overall, there are so much equipment that you need to pack before you hit the ground. It could be overwhelming, especially for beginners. Consider those tips above so that you can be well-prepared and fully ready to play golf.